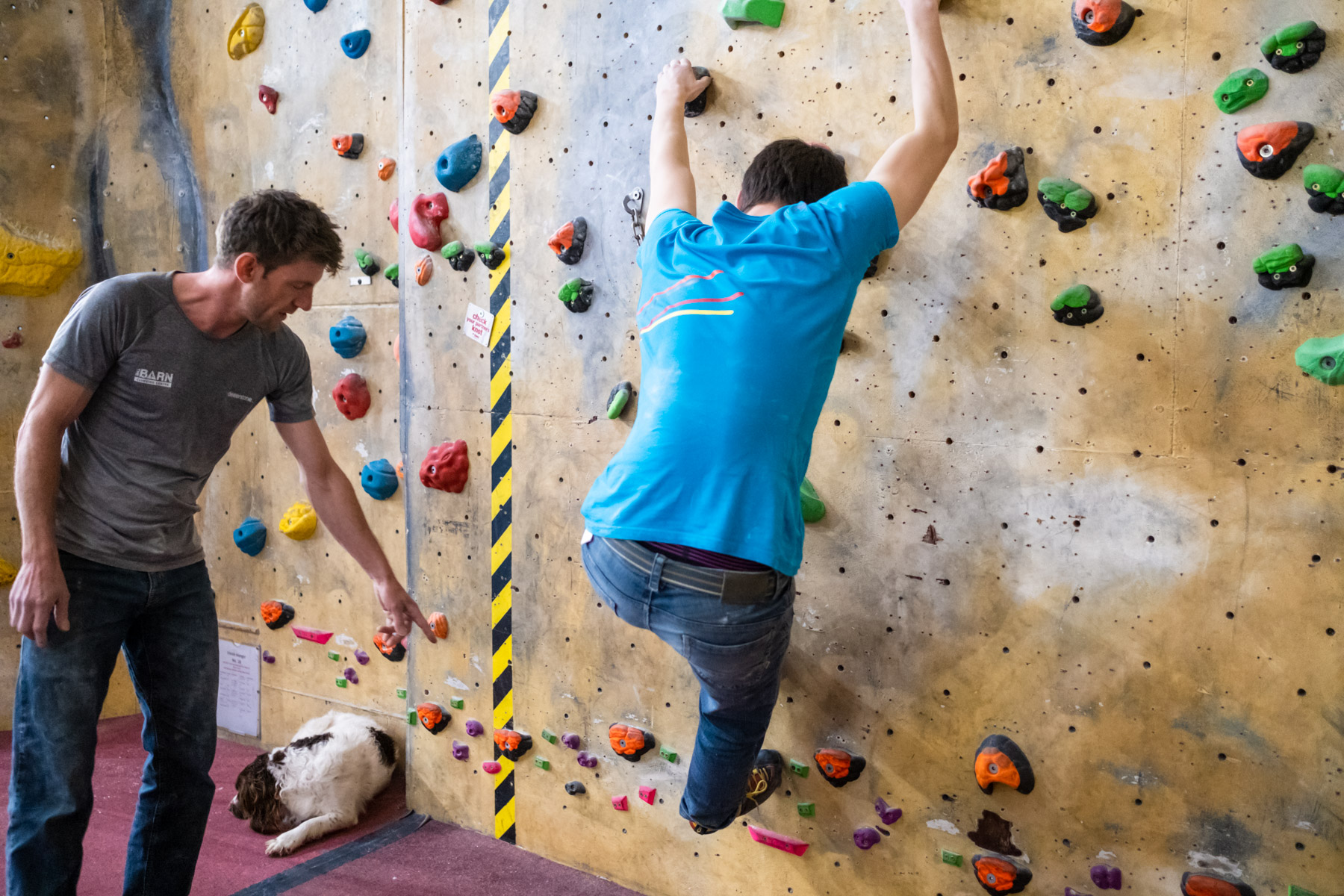 This climbing course is for Adults and Youth who require time with an experienced instructor, who can advise, teach and give personal coaching on any aspect of climbing you require. This course is both for beginners and experienced climbers alike and is completely tailored to your needs.
What this course provides: Depending upon your own requirements, your instructor can coach you in any number of areas. Any aspect of bouldering, top roping or lead climbing can be covered, whether it is advice on equipment, climbing technique and movement or basic/advanced rope work. For example your instructor can help you develop a personal training program or simply teach you how to use the top rope area safely.
Coaching Bundle: 4 hours of Coaching and UNLIMITED Climbing ONLY £95.00 per month. You save a MASSIVE £40!
CONTENT
Duration: A maximum of 5 hours per day, a minimum of an hour.
Price: £30 per hour plus admission fee.
Minimum number of participants: 1 person.
Maximum number of participants: 2 people.
Minimum age: 7 years for coaching on top rope or boulder, a minimum of 12 years for lead climbing.
Experience required: None.
Kit hire: Not Included.
Extra information: Having paid an admission fee to come into the barn you are able to climb for as long as you want, once your coaching session is over. Please be advised; unsupervised use of the bouldering area, top rope area and lead wall are dependent upon you instructor finding you competent to do so. For young people between ages 14-17 yrs attending this course, we will need parents/guardians to come in and sign a parental consent form and an unsupervised under 18 form. The Parental Consent Form allows the young person to participate in the course if the parents/guardians are not there. The unsupervised under 18 form give parental permission for them to use the bouldering area, top rope area and lead wall areas unsupervised, providing their instructor finds them competent to do so.