Boulder Beats is a 4 hour mini comp where you can come and test your skills against 30+ problems to the silky sounds of live DJ's and live artists. We'll even throw in an after party and hot food. Big shout out to DJC Entertainment for their continued support.
BLACKOUT 18 (BOULDER BEATS)
Summer is here and The Barn Climbing Centre brings you its annual Summer Series. 2 x two week rounds of bloc projecting for you to get your teeth into. Together with our mid summer BBQ and party.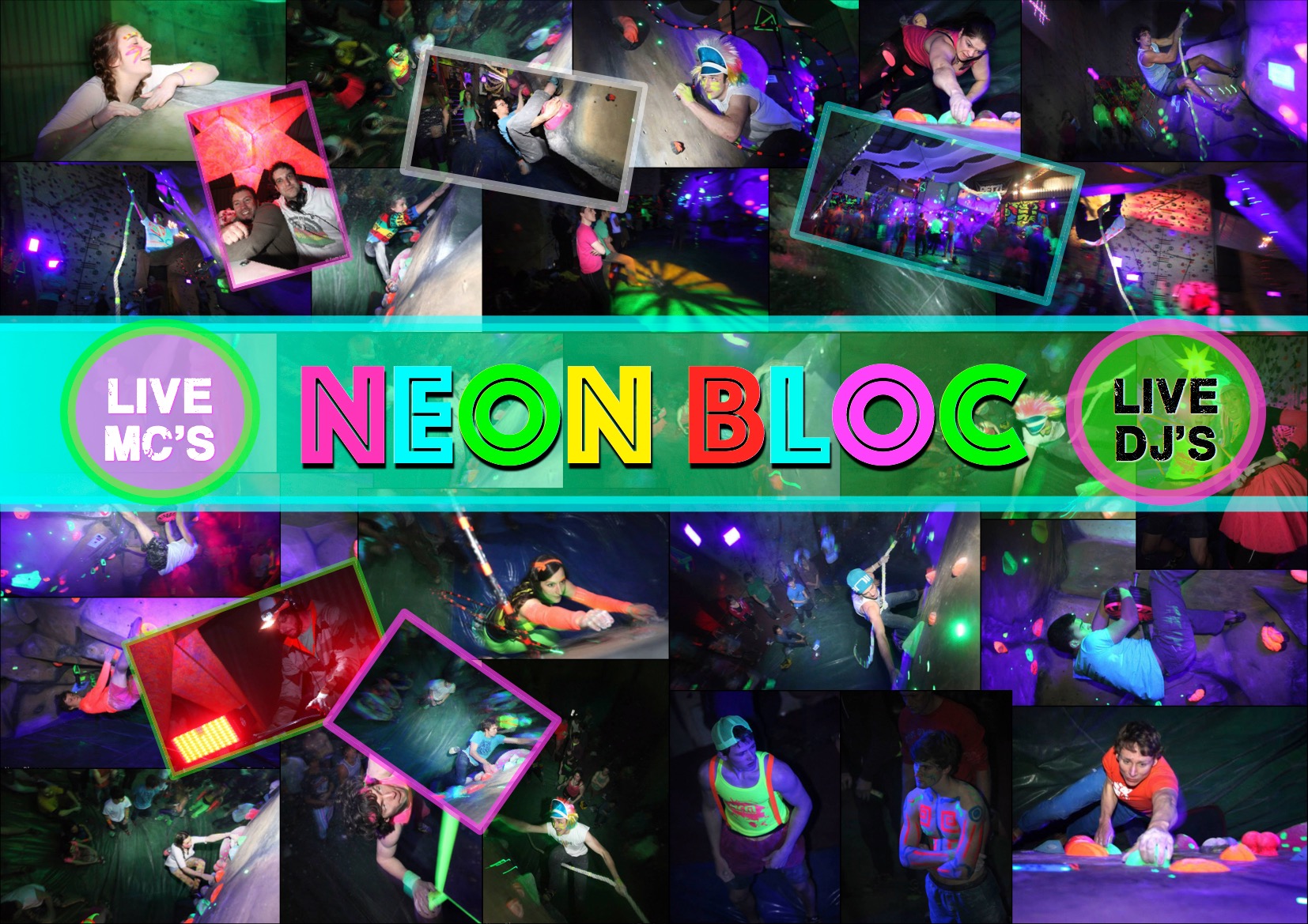 Back once again....The Barn team invite you to the uk's original UV boulder event.......Neon Bloc.
Come witness a night of crazy problems, awesome light shows and live DJ's.